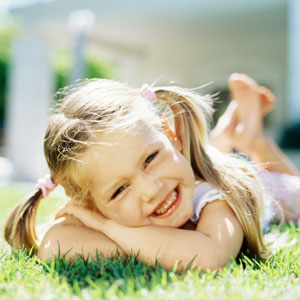 Pediatric Chiropractic Care
Helping Children Develop Optimally
Pediatric chiropractic involves gentle chiropractic adjustments designed specifically for the unique needs of newborns, babies and children. As the nervous system controls all function in the body, it's vital for kids to get off to a great start in life by maximizing that function.

A Life-affirming Experience
Before becoming a pediatric chiropractor, Dr. K's 2-year-old son Micah suffered from recurrent ear infections. Following the 11th round of antibiotics, his pediatrician suggested that tubes be placed in his ears. Not happy with this surgical recommendation, the family sought out the services of a chiropractor. Although deeply skeptical, they took little Micah in for evaluation and treatment. While Micah was being adjusted, Dr. K was surprised that the care was so gentle and that his son was actually giggling while lying on the table. Six days later, his little boy was infection-free and hasn't had an ear issue in over 20 years.
Because of this powerful and eye-opening experience, Dr. K wants all children to have the advantage of growing up under natural chiropractic care. All four of his children have had this benefit, and he wants the same gift for yours.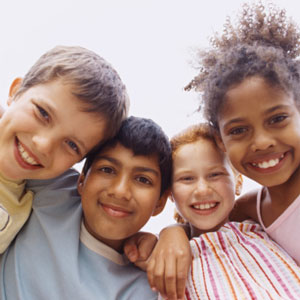 Why Do Children Need Chiropractic Care?
Research shows that 80% of all normal births include some damage to the upper neck of the baby. That's why it's vital to have kids checked through noninvasive chiropractic testing. We want to help them avoid some of the common issues that children suffer from as they go through the developmental stages of growth.
Starting with the trauma of the birth process itself, children are subjected to hundreds of additional injuries in the first 10 years of their lives. These are accidents that are considered normal, and they directly influence spinal alignment. Such accidents include the many falls while learning to walk, jumping out of trees, bike crashes and roller-skating tumbles, trampoline missteps and karate collisions, football injuries, horseback-riding mishaps, blows to the head, broken bones and sprained ankles. If an adult had to endure injuries like these over the course of a decade, they'd quite literally be out of the game!
Common Conditions Helped by Pediatric Chiropractic
We help the following conditions that are frequently seen in our office:
ADHD
Autism Spectrum Disorders
Colic
Constipation
Developmental delays
Ear infections
Failure to thrive
Feeding difficulties
Inattentiveness and reduced ability to focus
Poor social interaction
Reflux
Seizures
Sleep difficulties
We feel that it's essential to get children checked as soon after birth as possible. The first several years of life are dedicated to laying the foundation for proper communication between the brain and the body. Interferences in that built-in system can result in missed opportunities for optimal development.
It's a tremendous honor for us when parents trust us with the care of their little ones. You can count on our expertise and experience in creating the best possible health for those you love. Contact us today; we're here to help!
---
Sugar Land Pediatric Chiropractor | (281) 650-6019